In 2018, Seabourn will introduce Seabourn Ovation, a sister-ship to the already prestigious Seabourn Encore. Seabourn Ovation represents another welcome stage in the evolution of small-ship cruising, which Seabourn pioneered and has consistently expanded and enriched. Both ships will deliver a wealth of new concepts, a fresh vision and a host of illuminating ideas to delight the world's most discerning travellers.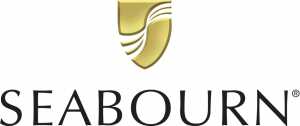 specifications
size
small
Style
luxury
Type
ocean
Year of Launch
2018
Year of last refit
-
Gross tonnage
40350t
length
198m
width
25m
speed
19kts
decks
12
language
en
currency
USD
No of Passsengers
604
No of Crew
450
No of Cabins
302
wheelchair access
9
gratuties
Tipping is neither required nor expected. However, prices do not include gratuities for local shore excursion guides, drivers, and related service staff. Tipping of guides, drivers and other independent ground staff is at the individual guest's discretion.
dining
entertainment
The ambiance of Seabourn Ovation is relaxed, with a sheer activities' variety. Most sailings feature the Seabourn line's Caviar in Surf Beach Barbecue or Marina Days, when you can go kayaking or sailing right from ship. Seabourn cruise line's service is ranked the best on the luxury cruising market – highly personalized and attentive. Tipping is not expected.
health fitness
Seabourn Ovation features a range of traditional health and fitness amenities, including a spa and salon, as well as sports facilities.
kid & teen
Seabourn Ovation does not offer any dedicated Kids & Teens facilities.
enrichment
The line's enrichment series is called Seabourn Conversations. On selected sailings experts on topics ranging from arts to World Heritage site join passengers onboard and create a dialogue. Seabourn Pride themselves in not only providing lecturers, but experts with who passengers can talk to whilst enjoying a drink.